You are viewing page 2 of 4.
Oct 06, 2006
Mike came pretty close on guessing about the mystery image, so I'll give him the 20 asisaid points. Here's the real thing:

The new logo is part of the unveiling of the third major "release" of Open for Business. In its first iteration, which I launched five years ago this day (October 5), it was intended to focus on linking to useful articles on migrating to Open Source software. Eventually, the plan was to include some white papers on migration projects and so on. Within a few months, however, OfB, as it came to be known, seemed to naturally flow into a site with some original commentary and news pieces outside of the narrow realm of Open Source migration, so in late April of 2002, I announced a "new OfB."
This new OfB focused primarily on original content, shoving non-original works off to the side somewhat. This was probably a smart move: there were so many sites that linked to interesting articles, another site that did just that would never have had the draw that OfB did during its height. This height was heightened with the partnership with the defunct LinuxandMain, along with KernelTrap, DesktopLinux and LinuxDevices to form LinuxDailyNews, a loose affiliate network that helped bring the stature of our small, independent sites up a bit in the world of Internet.com and OSDN. That launched on July 4, 2002, ushering in "wIndependence Day."
2002 was also the year that OfB broke its first major story. In late July, I caught wind of some really stupid dealings of Red Hat toward KDE with regards to an upcoming LinuxWorld expo and wrote a piece that dealt with the issues. It quickly spiraled much larger than I expected and, within hours, Red Hat would offer KDE several RHL systems to use to demo KDE 2.x at the upcoming expo. Many other major articles and interviews appeared, especially with the excellent contributions of my two partners in crime and brothers in Christ, Eduardo and Ed.
With the help of those same two, and a new more general mission to comment on anything interesting about life, the universe and everything, OFB returns after taking its first hiatus for the last six months. The new OFB sports an all new look and an update of its long time ball logo. It also is powered by my SAFARI CMS; the old site ran on a modified version of PHP-Nuke, and I regretted picking that CMS for almost the entire time the old site was up.
Today's launch is only the beginning, so I hope you'll make a habit of visiting OFB and enjoying the exciting new content that will be appearing there in the upcoming days and weeks.
Oct 05, 2006
On October 5th, the mystery object will no longer be a mystery.
Oct 01, 2006
This has been a long time coming… but it isn't quite here yet. What is it?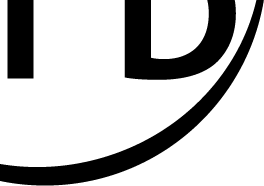 Twenty asisaid points are waiting for those who guess correctly.
Update (2006.10.01): I've fixed a problem that kept my mystery image from showing up in some scenarios.
Aug 08, 2006
I've purposely tried to keep my company's hosting business small: I'm the only person around to interact with customers (even though there are technicians at my datacenter who monitor the server and occasionally work on it), but I've tinkered with the idea of offering reseller accounts. Primarily, I envision offering 1 GB to 5 GB of storage space that the individual reseller would be free to divvy up as he or she pleased. You could give away accounts, charge whatever price you liked, etc.
Imagine some theoretical plans, such as:
1 GB of space/30 GB of transfers.
2 GB of space/60 GB of transfers.
3 GB of space/90 GB of transfers.
Plus the following standard features: weekly off server backups, Web Host Manager access so that the reseller can create custom hosting plans to subdivide the space and manage those plans, CPanel access for each sub account, etc. Essentially, this would be very much like a VPS, except that it wouldn't have its own root; because of the way WHM is setup, you would get access to many of the tools I have access to however.
What if I left the transfers as noted above, but doubled the disk space on each of those accounts? Then how much would it be worth?
Any thoughts on what such a service might be worth? Anyone actually interested in such a service (no pressure, just curious if I'm thinking about marketing something no one would want). I'd probably want to sell no more than five of these types of accounts, because one of my primary goals is to insure that the server is not oversold (most hosts sell more service than they can provide, based on the fact that almost no one fully utilizes their account; however, I'm not interested in doing that).
Thanks for letting me pick your collective brains.
Mar 22, 2006
Note: This is one of the very rare occasions that I'm attempting to sell something via my blog. I apologize in advance for targeting y'all with this — feel free to ignore it if you'd like.
If you can't beat 'em on price, don't pretend to, right?

I've had a Dotster reseller account for some years now. What that means is that I can resell domains via Dotster and receive a cut of the sale. I never bothered to promote it because my wholesale price was higher than a lot of other registrars' retail prices. Well, I still pay more than a limited number of registrars, but the price has gotten low enough that I can resell domain services for $9.95/year (versus $14.95 if you buy direct from Dotster). For my hosting clients, I usually provide full service registration (e.g. I handle all of the stuff with the registrar for them), so I've stuck with $15/year in the past. But, I've always contemplated doing something else with my domain reseller account.
Now, personally I prefer Dotster to some of the ultra-cheap places (like 1&1) simply because its management interface works better for me (which is important to me, because I own or manage nearly 50 domains). If for the same reason or some other reason, you'd like to register a name with Dotster, give me a holler and I'll give you beta access to the ServerForest domain registration service. You get the same administration tools (in fact, everything is still handled by Dotster, it just has my branding on it), but you pay only $9.95/year for new registrations of most TLD's and $7.95 for the first year of a domain transfer for most TLD's.
Dec 24, 2005
After a run of over 200 days of uptime (and 22 months of overall operation), cedar, my company's server (which hosts several dozen sites), started to crash every four or five days a few weeks ago. This week, after trying a few other things, I asked my data center to run diagnostics on the hardware. I suspected perhaps a RAM issue. We scheduled a four hour window tonight from 1900 to 2300 CST for a motherboard and RAM test. If that didn't find anything, I had tentatively scheduled a 600 to 1000 CST slot on Monday to run a hard disk diagnostic.
As it turned out, the data center wrote me less than an hour after they started diags to tell me they had found faulty RAM, had replaced it and re-run the diagnostic successfully. Whether this will solve the problem once and for all, I'm not sure, but it certainly sounds good to me.
Dec 14, 2005
I do a fair number of computer service calls, and for the most part, I'm never too worried if I cannot fix things. I try to explain problems as I find them, and that way I do not just come to the client at the end of the job and say, "well, it'd be cheaper to buy a new computer than have me fix this."
Some jobs, though, there is a lot more pressure to succeed. Yesterday was an example. My dad called me around 10:00 and said his boss was having trouble and wanted to me to do a service call. As it turned out, the networking issue at hand (a small one — this is a small custom cabinet shop, not a place with a bunch of office computers) was solved quickly and I was able to offer some other advice which I felt hopefully merited my pay, but it was a lot of pressure! Normally, if a client wasn't happy they just wouldn't call me back (although that is rare), but in this case, my dad would have to live with an unhappy client.
At times like this, successfully completing a job is especially sweet.

As a side note, it was interesting in another regard. I never imagined that someone as mechanically un-inclined as myself might end up drawing a check from the same company my dad works for. Interesting day, needless to say.
Jun 24, 2005
I just wrote a complete XML-RSS aggregator that pulls in data from 137 feeds that are in a MySQL table, parses each feed, adds new entries into another MySQL table, and then changes the first table's entries to represent the last fetch time, last processing time (if the feed retrieval was successful), and last update time (if there were new entries added to the other table). I accomplished all this over today while doing other things, likely spending less than three hours on the actual project, including time studying a legacy MySQL table to which I am trying to conform.
That's why I love Perl. I am not someone who just loves to program, but Perl makes things efficient and sensible enough that at least I can get what I need to get working done in as little time as possible. cough Unlike cough PHP cough.
More on just how this fits into yesterday's post later.
Jun 23, 2005
I've been doing maintenance work on my company's sites tonight. I would rather keep using something until it totally breaks than rewrite the code for it, but sometimes you just gotta fix things before everything falls apart. So I am. Exciting, huh?

Apr 10, 2005
Well, everyone knows it is tax time right now. Normally that doesn't bother me much, but this year it was a bit depressing since it forced me to revisit how my business performed last year. Due to some "capital investments" and changes in the services Universal Networks provides, the business was barely in the black in the services segment. Ad revenues helped out, but if I was speaking as an economist, I'd probably say I had an "economic loss" last year (i.e. when I add in non-monetary costs, such as my time, on top of the monetary ones). Note that I am not complaining, I'm not hurting from this, just observing how things went and thinking about how to improve this year.
The past few years have been pretty good, even during the dot-bomb times, so having one bad year isn't all that bad in the big scheme of things. Essentially what I need to do is use this revisiting of the year 2004 to remind me of where I need to focus my energy, where I need to improve and what parts of the business really aren't worth messing around with.
On the other hand, it reinforces my general feeling that unless I want to spend my days cleaning off adware and similar maintenance tasks, my eventual transition out of the computer services industry is probably a good idea from a business standpoint as well as from a personal one.
You are viewing page 2 of 4.